The U.S. Army has enhanced its UXO Safety Education Campaign Program with the introduction of bomb safety expert Sergeant Woof, a friendly German shepherd. Sgt. Woof and his Hawaiian buddy Ilio teach children to "Recognize, Retreat, and Report" any dangerous munitions they might encounter.
The "3Rs" is easy for children to remember and teaches them to recognize suspicious metal or wires they may come across outside as dangerous, retreat from it for their safety, and report what they found to a trusted adult.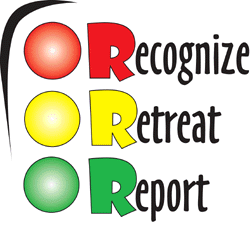 Sgt. Woof and Ilio are featured in a series of products that parents and teachers can use to educate children about the dangers of UXO and promote safety awareness to children who may find remnants of bombs while playing or exploring. The products currently include a coloring book, posters, a series of bookmarks, pocket cards and magnets.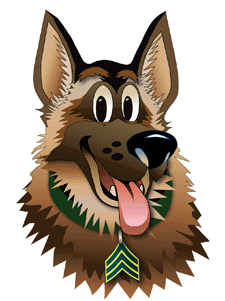 Article submitted by: Ms. Amanda Blakley, Contract Support USAEC PAO